I know it's been a while, but it's because I spent a lot of time on this sheet!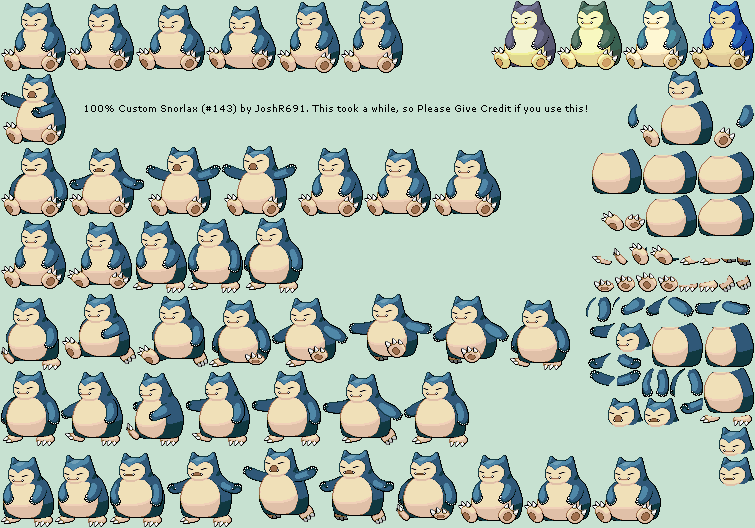 I've always loved Snorlax...I don't know what it is about him, but he was always a staple of my team, ever since Blue Version...He's just such a good Pokémon, causing quite a few triple kills in Brawl, taking many hits in the Pokémon games, and dealing them out just as well! Assuming they're Physical Attacks, of course!
Blastoise is getting the remake treatment next!